ST-3: MONSOON VARIABILITY AND ECOSYSTEM RESPONSE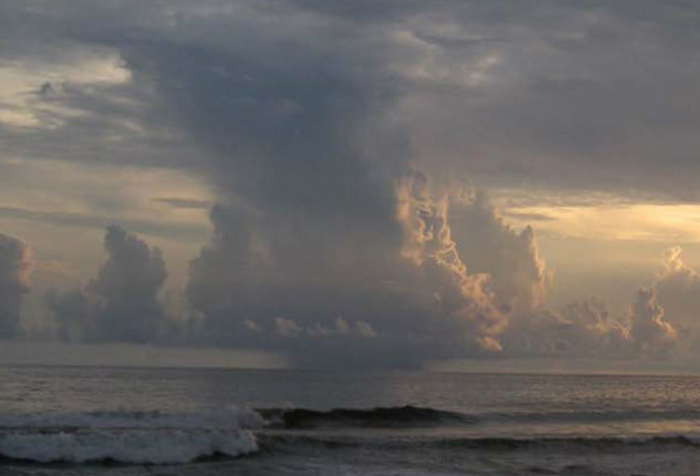 The monsoon domain in the Indian Ocean is usually defined as northward of 10°S, where the circulation is characterized by seasonal reversal along with the monsoon annual cycle. The monsoonal winds, which have the largest annual amplitude of any subtropical and tropical climate feature, profoundly impact not only the Arabian Sea and the Bay of Bengal and the surrounding continents, but also the entire eastern side of the Indian Ocean basin, including Southeast Asia and Oceania. Perhaps the most important consideration in the context of the monsoon variability s that a significant fraction of the world's population lives in the coastal and interior regions of Indian Ocean rim countries and they are directly impacted by the variability of the monsoons and associated rains.
Against the above scenario, the IIOE-2 Science Plan has identified a set of core questions that calls for the attention of the scientific fraternity:
What factors control present, past and future monsoon variability?
How does this variability impact ocean physics, chemistry and biogeochemistry in the Indian Ocean?
What is the effect on ecosystem response, fisheries and human populations?
The coordination of the activities under ST-3 has been mandated to a Committee co-chaired by Dr. Adrian Matthews (), Professor at the School of Environmental Sciences, University of East Anglia, and Dr. Joaquim Goes (jig@ldeo.columbia.edu), Professor at the Lamont Doherty Earth Observatory at Columbia University, New York. The composition of the Committee is:
Search Term
Name
Nationality
Affiliation
Dr. Adrian Matthews
CO-CHAIR
UK
School of Environmental Sciences, University of East Anglia, UK.
Email: a.j.matthews@uea.ac.uk
Dr. Joaquim I. Goes
CO-CHAIR
USA
Lamont Doherty Earth Observatory at Columbia University, New York.
Email: jig@ldeo.columbia.edu
Dr. Lin Liu
China
First Institute of Oceanography, State Oceanic Administration, Qingdao, China.
Email: liul@fio.org.cn
Prof. Nicole Aberle-Malzahn
Germany
NTNU Norwegian University of Science and Technology, Trondheim, Norway.
Email: nicole.aberle-malzahn@ntnu.no
Dr. Shankar Doraiswamy
India
CSIR-National Institute of Oceanography (NIO), Goa.
Email: shankar@nio.org
Dr. Raden Dwi Susanto
Indonesia
University of Maryland, USA.
Email: dwisusa@umd.edu
Dr. Samina Kidwai
Pakistan
National Institute of Oceanography, Karachi, PAKISTAN.
Email: skidwaipk@gmail.com
Prof. Benjamin Peter Horton
UK
Rutgers University, New Brunswick, NJ, USA.
Email: bphorton@marine.rutgers.edu