ST-2: BOUNDARY CURRENT DYNAMICS, UPWELLING VARIABILITY AND ECOSYSTEM IMPACTS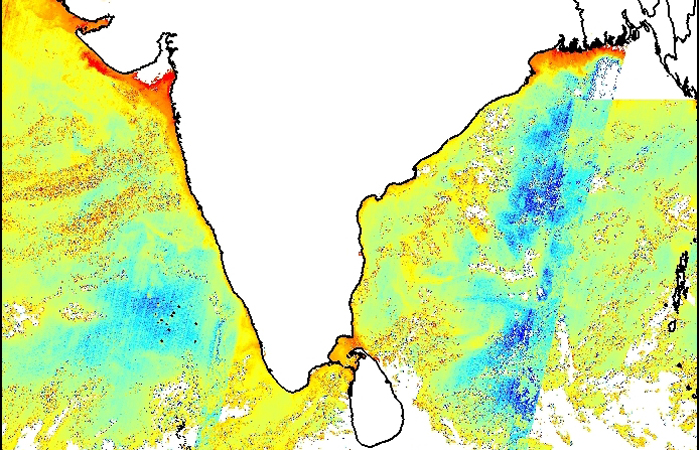 Due to the unique geomorphology of the Indian Ocean basin, the boundary currents and the upwelling and downwelling circulations associated with them are complex and unique in many respects. In the northern Indian Ocean, several boundary current systems are seasonally reversing (e.g., the Somali Current, West and East India Coastal Currents, and the Java Current). These reversing surface currents are unique to monsoon-driven systems and they have profound biogeochemical and ecological impacts. Many Indian Ocean fisheries are also closely tied to boundary current dynamics and upwelling variability and so these features of physical oceanography have direct societal impacts.
The IIOE-2 Science Plan has identified three core questions of relevance to the Indian Ocean region that call for the attention of the IIOE-2 scientific community:
How are marine biogeochemical cycles, ecosystem processes and fisheries in the Indian Ocean influenced by boundary currents, eddies and upwelling?
How does the interaction between local and remote forcing influence these currents and upwelling variability in the Indian Ocean?
How have these processes and their influence on local weather and climate changed in the past and how will they change in the future?
The delivery of the various facets of ST-2 is being coordinated by a Committee co-chaired by Dr. P. N. Vinayachandran (vinay@caos.iisc.ernet.in), Professor at the Centre for Atmospheric and Oceanic Sciences, Indian Institute of Science and Dr. Yukio Masumoto (masumoto@eps.s.u-tokyo.ac.jp), Professor at the Department of Earth and Planetary Science, the University of Tokyo. The composition of the Committee is as below:
Search Term
Name
Nationality
Affiliation
Dr. P. N. Vinayachandran
CO-CHAIR
India
Indian Institute of Science, Bengaluru, India.
Email: vinay@caos.iisc.ernet.in
Prof. Yukio Masumoto
CO-CHAIR
Japan
Department of Earth and Planetary Science, the University of Tokyo, Japan.
Email: masumoto@eps.s.u-tokyo.ac.jp
Dr. Ming Feng
Australia
CSIRO, Floreat WA 6010, Australia.
Email: ming.feng@csiro.au
Prof. Peng Xiu
China
South China Sea Institute of Oceanology, Guangzhou, China
Email: pxiu@scsio.ac.cn
Dr. Rena Czeschel
Germany
EOMAR, Kiel, Germany.
Email: rczeschel@geomar.de
Dr. Iwao Ueki
Japan
JAMSTEC, Kanagawa, Japan.
Email: uekii@jamstec.go.jp
Dr. Satya Prakash
India
INCOIS, Hyderabad 500 090, India.
Email: satyap@incois.gov.in
Dr. Anastasia Rita Tisiana Dwi Kuswardani
Indonesia
R&D Agency for Marine and Fisheries, Ministry of Marine Affairs and Fisheries, Jakarta 14430.
Email: anastasia.tisiana@gmail.com